I figure I'll start out with something basic, that actually happens to one of my very favorite meals to not only make, but eat as well. Easy, simple, and delicious, this is my "Italian Chicken & Rice".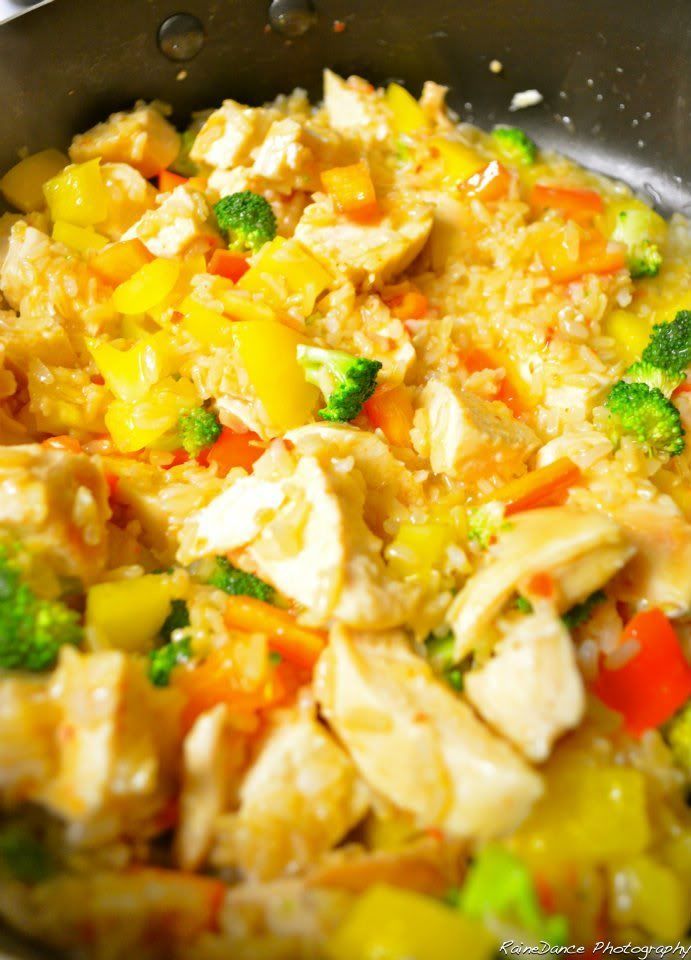 What you need:
1 pound of chicken breast, broiled, and cut into chunks/strips
1 red bell pepper
1 yellow bell pepper
1 cup chopped broccoli
1 bottle Kraft light zesty Italian dressing
Rice or pasta of your choice (I use Success brand whole grain brown rice)
What you do:
Cook the chicken ahead of time, cut it up, and set it aside.
Chop the broccoli. Cut the peppers into strips or chunks.
Cook rice or pasta by package directions.
Place all into large skillet or pan, add enough dressing to fully coat everything, and heat through.
That's it. Dinner is ready!