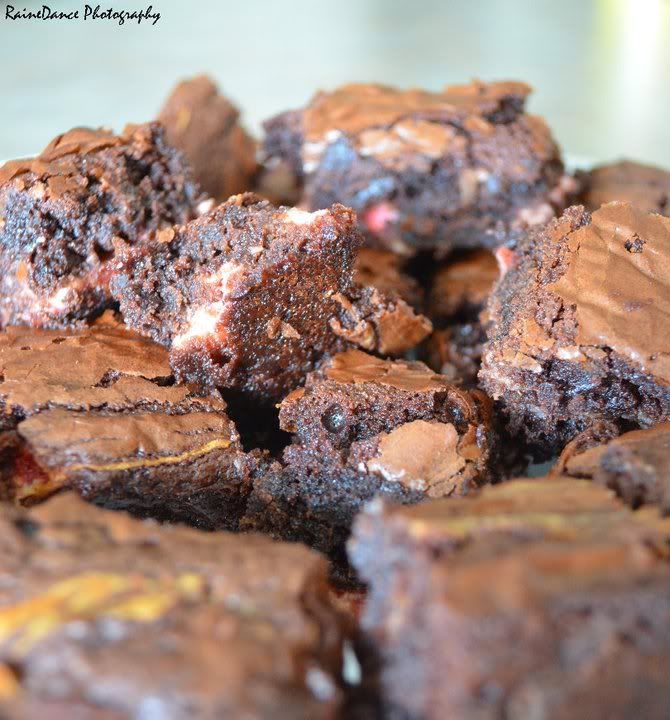 What You Need:
8oz cream cheese, softened
1/4 cup sugar
1 box brownie mix (the kind with a fudge or syrup packet)
1 egg
1 tsp cherry juice
1/4 cup drained, chopped maraschino cherries
What You Do:
Mix brownies by box directions. Spread half of batter into bottom of pan.
In a medium bowl, beat remaining ingredients. Spread over batter in pan. Top with remaining batter, smoothing out the surface.
Bake at 350 for 39-49 minutes.
Review:
Amazing. A bit messy to make, but well worth it. I made this for a potluck lunch, and they went fast. A few people took 4 or 5 each! Moist, chewy, and wonderful mixture of chocolate and cherry flavors.
*Makes 16 brownies, 300 calories each*