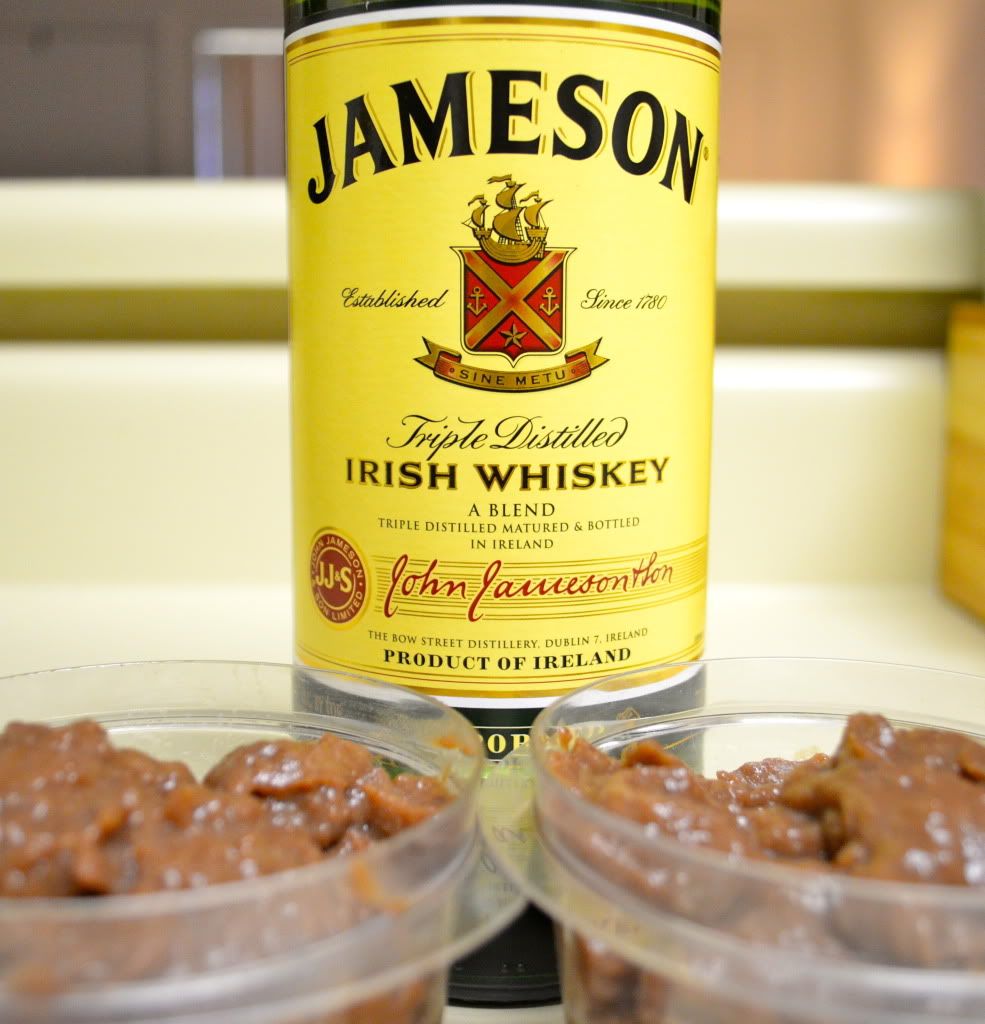 It may not look the prettiest, but once you taste it...that won't matter so much anymore.
What You Need:
2 Tbs Whiskey
1/4 cup Irish cream
1 box (3.9oz size) Chocolate instant pudding mix
1 1/4 cup milk
*2 cups Cool whip if you are making it mousse
What You Do:
Whisk together pudding mix, milk, irish cream and whiskey until smooth.
If making mousse, stir in cool whip.
Refrigerate at least 20 minutes before serving.
Review:
Pretty good. A great dessert for my St. Patty's Day meal. You could taste the whiskey for sure, but it didn't overpower the other flavors. Super simple to make, too. My only complaint was that it made more than I thought it would, but didn't keep for very long, so a lot of it had to get tossed. I'd suggest cutting back on the amount you make, or make it for a party.