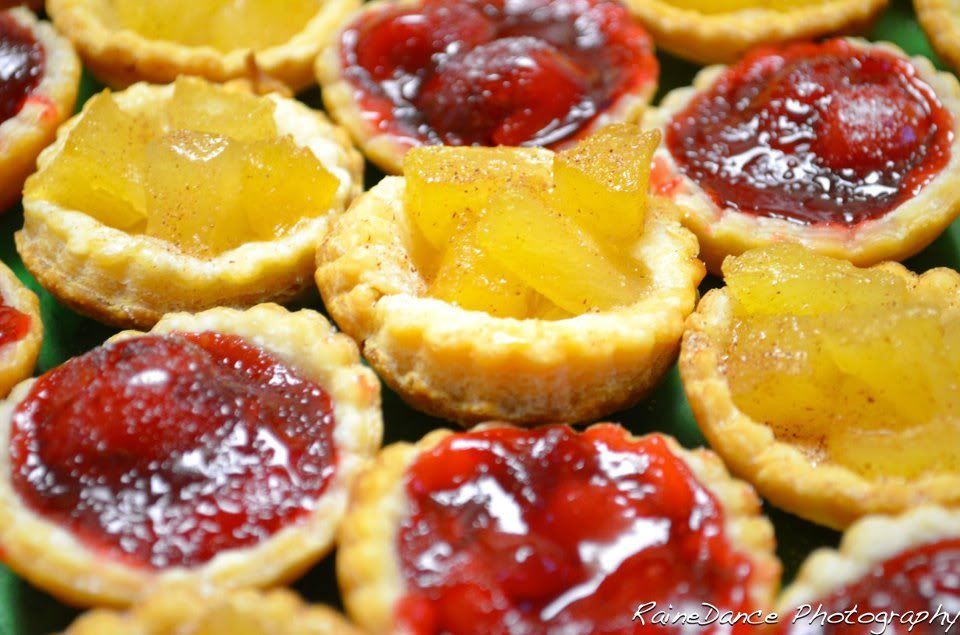 What You Need:
Pillsbury refrigerated pie crusts (1 box per 21oz of filling)
Pie filling of choice (pictured are cherry and apple, but any typical fill would work)
Small round/scalloped cookie cutter
Mini muffin/cupcake tins
What You Do:
Unroll one crust at a time. Using the cookie cutter, cut out as many circles as you can from your crusts. I rolled it out, cut all I could, then set aside the scraps. After I had gone through all my crusts, I balled the scraps together and continued cutting.
Press the circles down into the greased cups of the tin. Press down lightly in the center, forming them into cups.
Spoon in desired filling.
Bake at 425 for 14-18 minutes.
Remove to cooling rack.
*My cherry ones were a bit too tart, so I sprinkled them with a bit of sugar after they came out of the oven. I also sprinkled cinnamon over the apple one, to make them more "pie like"*
Review:
These were very popular (the cherry a bit more so) and went fast at a party. They were easy to make, easy to serve, and easy to eat. I intend to make them again with different fillings, like blueberry, pumpkin, and peach.