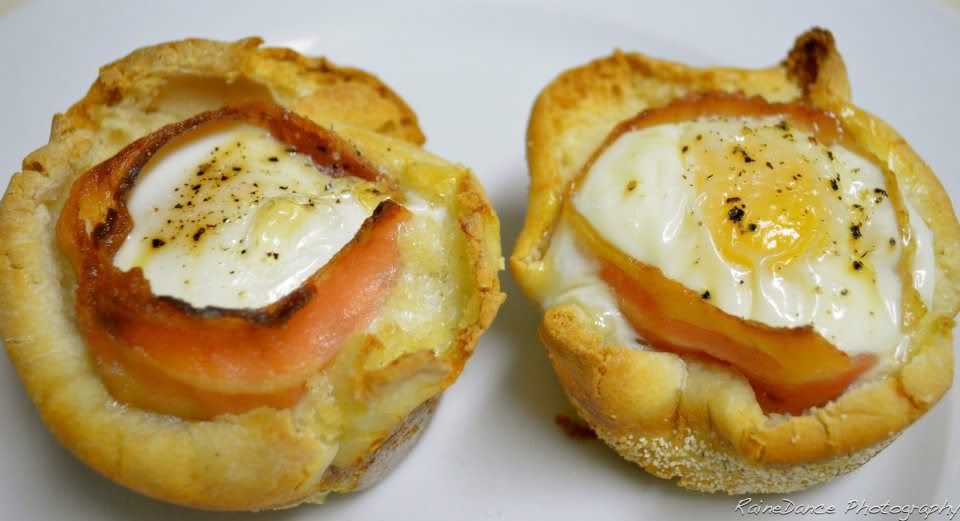 What You Need:
6 eggs
3 english muffing
6 slices packaged pre-cooked bacon, not heated
cheese, spices, etc to taste
What You Do:
Spray a muffin tin. Press half of an english muffin into the cups.
Put one slice of bacon inside each muffin, making a circle inside. (sort of like a little bacon wall within the muffin)
Crack one egg into each muffin, inside the bacon circle.
Sprinkle in desired seasoning, spices, etc. (in the pic, I went with plain old salt and pepper)
Bake at 350 for 15-20 minutes.
Review:
I wasn't sure how these would go over, but they get a rave review from both myself and boyfriend. They're tasty, and so easy to make. They're also easy to eat, which would make them a good breakfast on the go. Next time I think I will try adding a bit of cheddar though.