My body is stupid. If I so much as think of Autumn, or anything related to it, my body starts to think it actually IS that magical season. It starts wanting to curl up in a blanket. Crunch through leaves. And most of all, eat fall type foods. Apples. Pumpkin. Cinnamon, nutmeg, and other such spices. I happen to be going through one of those odd periods at the moment, and to try to satisfy it, I tried my hand at making apple dumplings for dessert last night.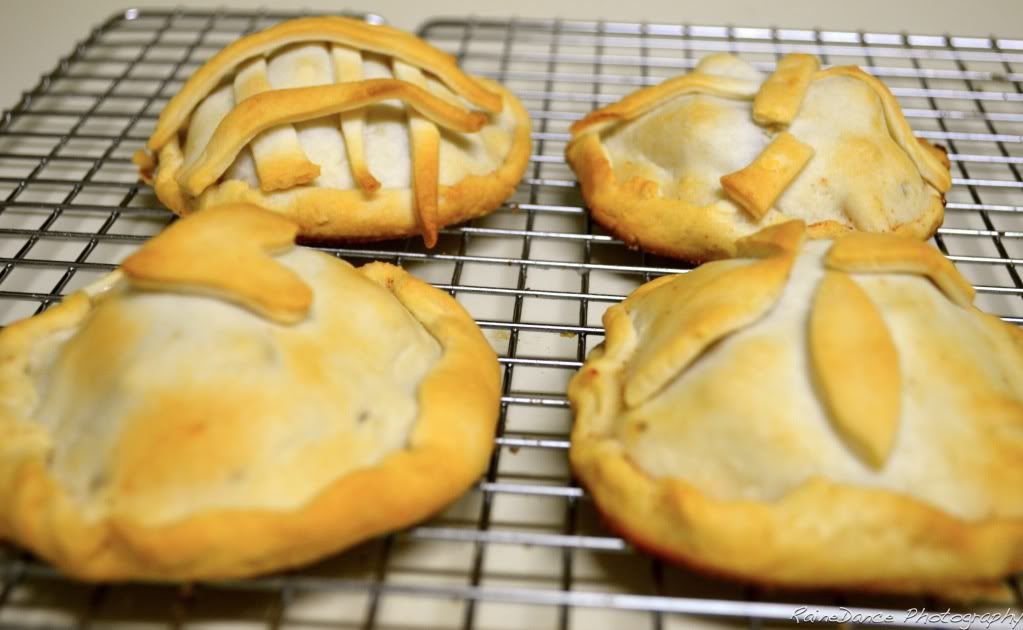 What You Need:
2 small to medium Granny Smith Apples
2 refrigerated pie crusts
3/4 cup sugar
3/4 cup water
1/2 tsp ground cinnamon
1/2 tsp ground nutmeg
1-3 tbs butter
maple syrup or caramel syrup(ice cream topping)
What You Do:
Roll out your pie crusts, and cut 4 circles out of each. Place half the dough circles on a greased cookie sheet.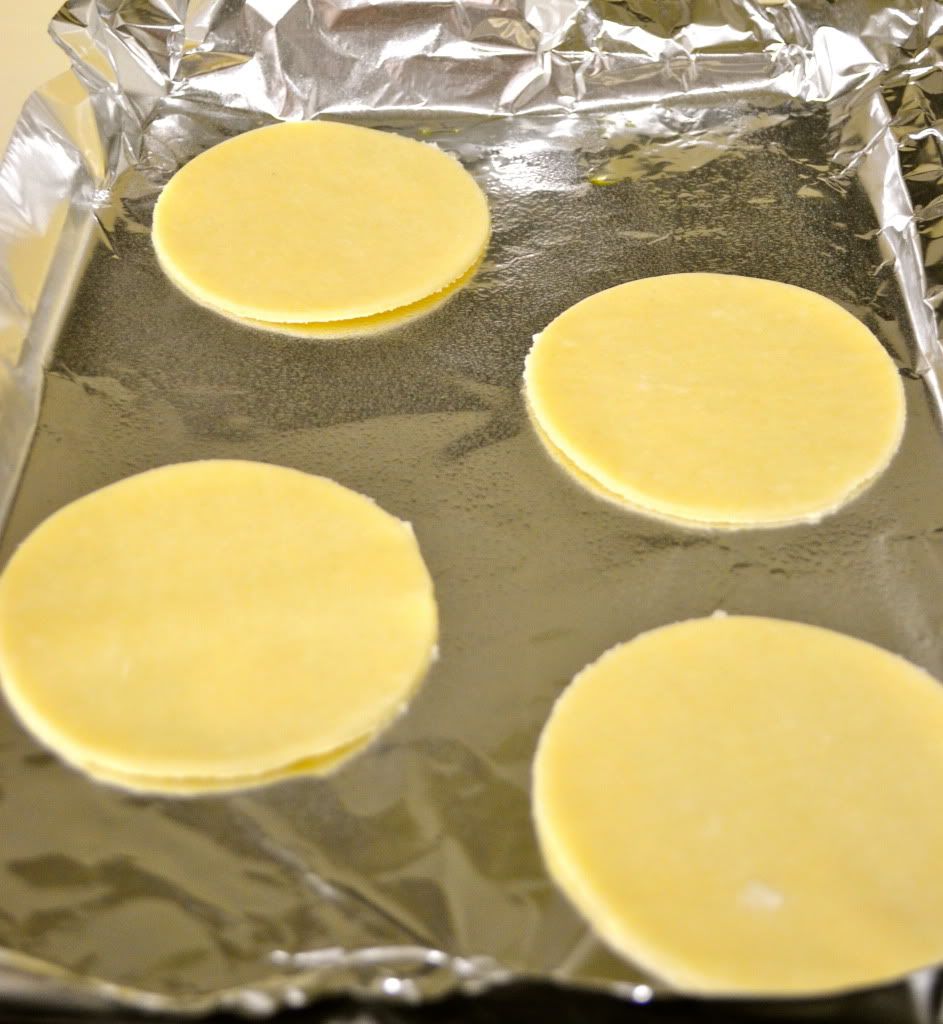 Chop up your apples into small chunks.
In a medium sauce pan combine sugar, cinnamon, nutmeg, and water. Bring to a boil. Add 1/2 - 1/3 tbs of your chosen syrup, stir. Reduce heat to a low simmer and add apples.
Spoon apples chunks into the center of crusts. Reserve sauce, keeping it warm.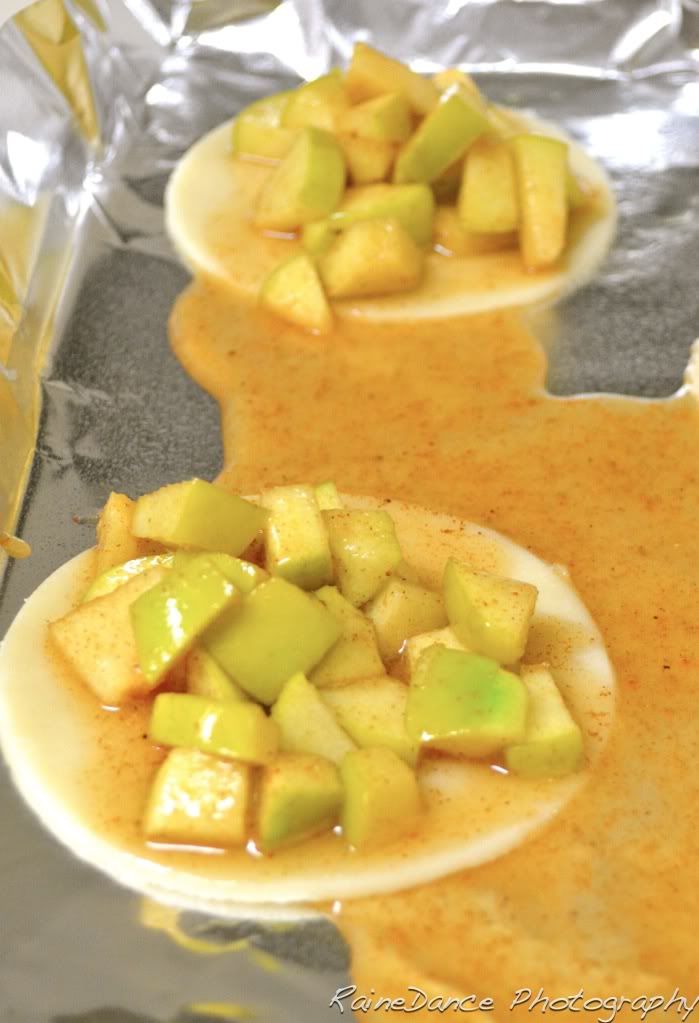 Top with remaining 4 crust circles, rolling the bottom crust into the edge of the top crust. I used the left over scraps from the crusts to cut out little decorative details for the tops. The heart and "leaf" decorations worked out the best, as the lines of the other two baked up off the dumpling, and fell off as soon as you touched them.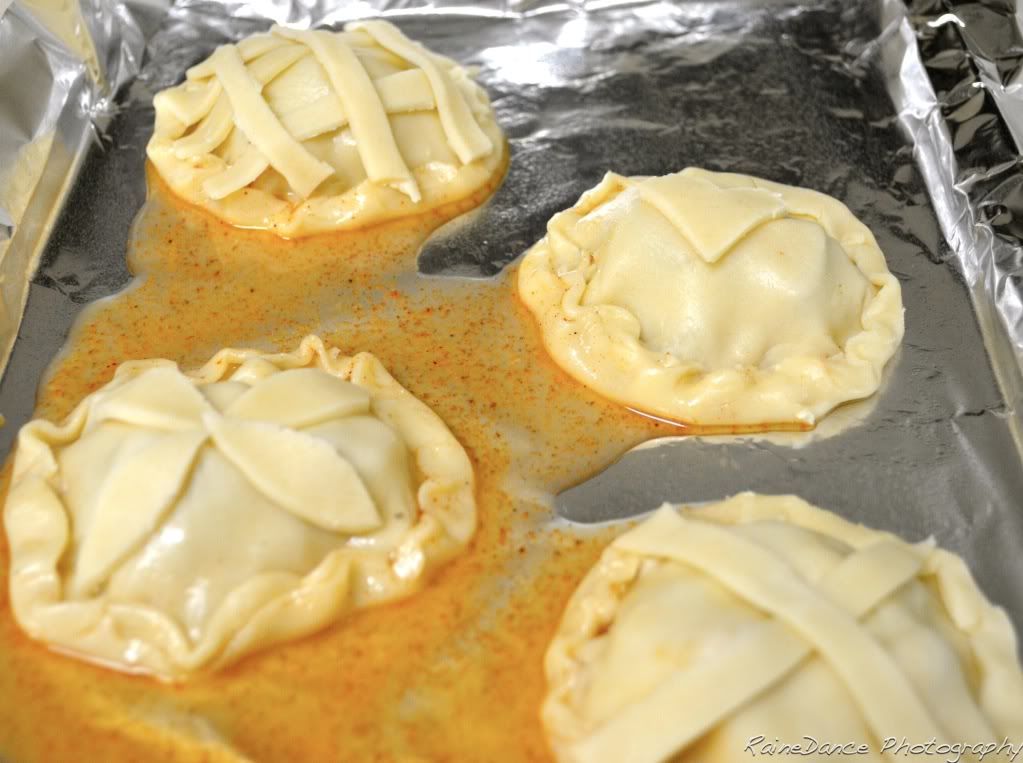 Bake at 375 for 10-15 minutes, until golden. Serve topped with warm sauce, or a small scoop of vanilla of ice cream if you don't share my intolerance of the dairy family.
Review:
Not going to lie...I really impressed myself with these. Pies and things of that nature have never been a strong point for me, so all I was really expecting of these was apple taste, maybe a hint of cinnamon, and a warm flaky crust. However, I got a truly delicious fall themed treat that I can't wait to make again and try different variations of. I used maple syrup this time as it was all I had on hand, but next time I will try caramel. These were easier to make than I was anticipating, warm, gooey, flaky, with a really great well-rounded flavor. Love.