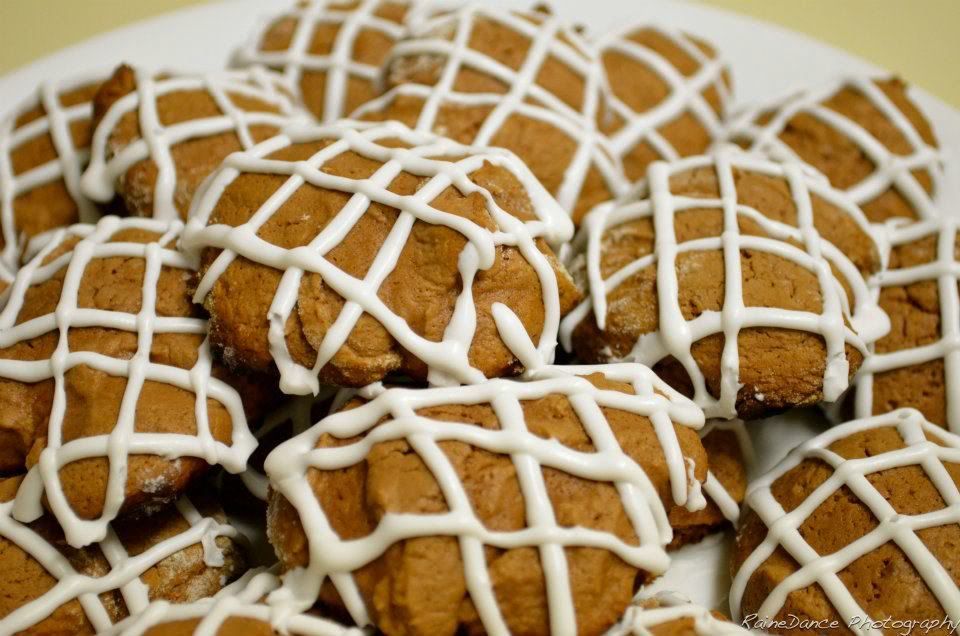 What You Need:
1 2/3 cup flour
1/2 tsp salt
1/2 tsp baking soda
1 egg
3/4 tsp vanilla
1/2 cup butter
1/4 cup sugar
1/4 cup brown sugar
3/4 cup Nutella spread
What You Do:
Whisk together flour, salt, and baking soda.
Beat together butter and sugars. Beat in egg. Beat in Nutella, vanilla, and flour mixture until dough forms.
Split dough into two equal balls, wrap in saran wrap, refrigerate at least 3 hours.
Roll out dough and cut into desired shape. Place on greased cookie sheet. Bake at 375 for 10-11 minutes.
Review:
These aren't my favorite cookies. They were good, just not great. They were a little too dense for me, and the flavor was too light. Add that to the fact that they were quite a mess to make, and they just don't make the list for me. I'm glad I tried them, and my boyfriend liked them a lot. I might try to play around with the recipe a bit, and would probably make them again, but only if it were for a party, bake sale, etc and not just to have at home.